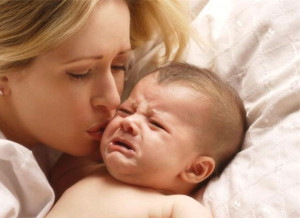 Disorders such as ADHD (attention deficit hyperactivity disorder) and autism are more likely in children whose mothers have chemical intolerances. This is the outcome of a US study presented in the "Journal of the American Board of Family Medicine".
Purpose: The aim of this study was to assess whether chemically intolerant women are at greater risk for having a child with autism spectrum disorders (ASD) or attention deficit hyperactivity disorder (ADHD).
Researchers from the University of Texas included data of 282 mothers with autistic children, 258 mothers with children diagnosed with ADHD and a control group of mothers whose children had no developmental disorders. Presence and degree of the women's chemical intolerance was measured using the QEESI survey (Quick Environmental Exposure and Sensitivity Inventory).
The analysis showed that women with chemical intolerances had a three times higher risk of having an autistic child and were 2.3 times more likely to have a child with ADHD. The fathers were not included in the study.
Moreover, surveying chemically intolerant mothers also showed that their children were significantly more likely to have illnesses or allergic reactions. In ADHD children, allergies were twice as likely than in children in the control group, in autistic children, the likelihood was 1.6 times higher. Children with ADHD were 1.7 times more prone to multiple infections requiring antibiotics and children diagnosed with autism were even 4.9 times more likely than those in the control group. Furthermore, the likelihood of experiencing headaches, dizziness or nausea as a reaction to smoke, engine exhaust, nail polish or cleaning agents was significantly higher compared to children in the control group. They also more frequently had a strong craving for certain foods such as cheese, chips, bread, noodles, sugar, salt or chocolate.
"We were most concerned about how vulnerable the children with ADHD and autism were to environmental exposures", said lead author Lynne P. Heilbrun. The researchers advised mothers and pregnant women to adopt preventive measures to avoid potentially harmful chemicals.
Heilbrun, L. P., Palmer, R. F., Jaen, C. R., Svoboda, M. D., Miller, C. S., & Perkins, J. (2015). Maternal Chemical and Drug Intolerances: Potential Risk Factors for Autism and Attention Deficit Hyperactivity Disorder (ADHD). The Journal of the American Board of Family Medicine, 28(4), 461-470.